Jemma + Cody
Daydream Island, Whitsundays, Queensland
Finally, finally!
Jemma + Cody, your day was a long time coming, but how perfect it was beside the ocean at the beautiful Daydream Island Resort & Living Reef. The incredible sunset at Lovers Cove put the icing on the cake for an absolutely amazing day!
.
.
.
Planner | Daydream Island Resort
Celebrant | Kylie McIntosh
Videographer | Th3rd Dimension Media
Photographer | Th3rd Dimension Media
Decor | Azure Weddings and Events Whitsundays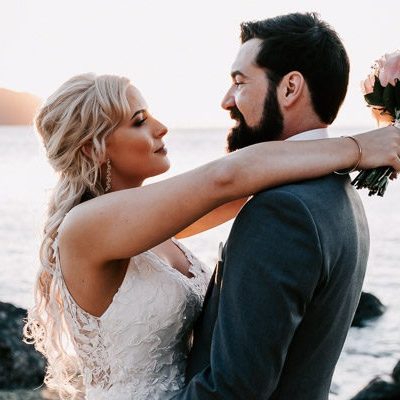 " Kate and Pablo were so easy to work with, they made sure everything was planned out and organised. They were super easy to contact and we enjoyed FaceTiming with them before the wedding, it made it feel more connected and feels more comfortable on the wedding day. Pablo was our photographer for the day and he did a great job! We received back sneak peak photos the next day and they are mind blowing amazing. We are so excited to see the rest. "
"My husband and I fell in love with Kate and Pablos work. We had Pablo shoot our video and photos for our wedding day and he did an incredible job. He made Cody and I feel so comfortable, everything felt so relaxed and wonderful. We received our little teaser trailer and it is amazing! We can't wait to see the full edit."
Jemma + Cody